How to disable Rootkit Scan- Kaspersky Internet Security 2012
Posted by , Last modified by on 18 Feb 2014
The following steps are applicable to disable automatic Rootkit scanning in Kaspersky Internet Security/Anti-Virus 2012 or any older version:
1. Open Kaspersky Console window and click on Settings.
2. Under Setting click on Scan icon.
3. Under Scan menu, select General Settings.
4. Once you have clicked on General Settings, on the right-hand side of the menu- Uncheck "Perform Regular Rootkit scan"
See the below screenshot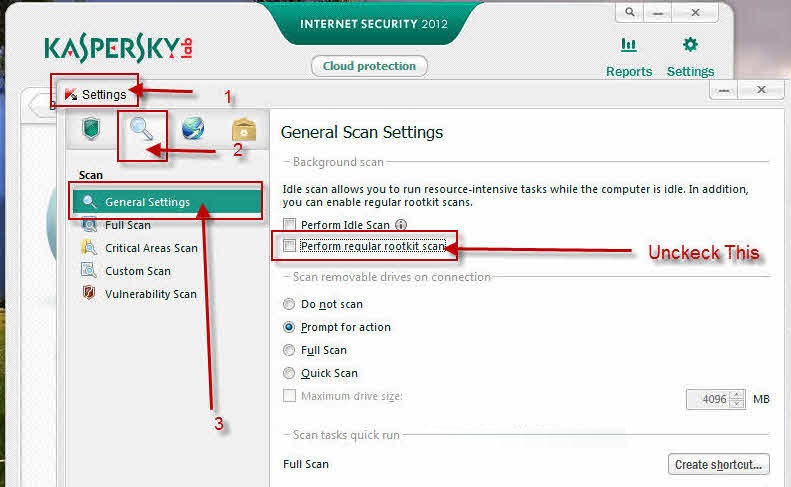 5. Rootkit scanning is now disabled for Kaspersky Internet Security 2012.
---