The "First Boot of the Day" scheduled task is not creating a snapshot
Posted by Kurtis Smejkal, Last modified by on 06 Apr 2016
NOTE: This guide is applicable to Windows 7, 8, 8.1 and 10 users.
On certain occassions some users may find the defaultly implemented scheduled task to take a snapshot at the first boot of the day is not functioning. More often than not this is not a bug, and the most common cause is due to Windows' Fast Boot feature being enabled, also known as Fast Startup on certain operating systems.
As the name implies Fast Boot/Startup helps your PC start up faster after shutdown. It accomplishes this by not fully shutting down the system and keeping certain pieces of data in a sleep state rather than powered down. While this feature is enabled, the next time the system is loaded up RollBack Rx will not take this as the "first boot of the day", thus not triggering the function. Unfortunately, programs are very literal.

To resolve this issue please disable Fast Boot/Startup on your PC. To do so, please follow these steps.
1. Right-click on the Start button and select Control Panel. In the search bar, please copy this string: Control Panel\Hardware and Sound\Power Options\System Settings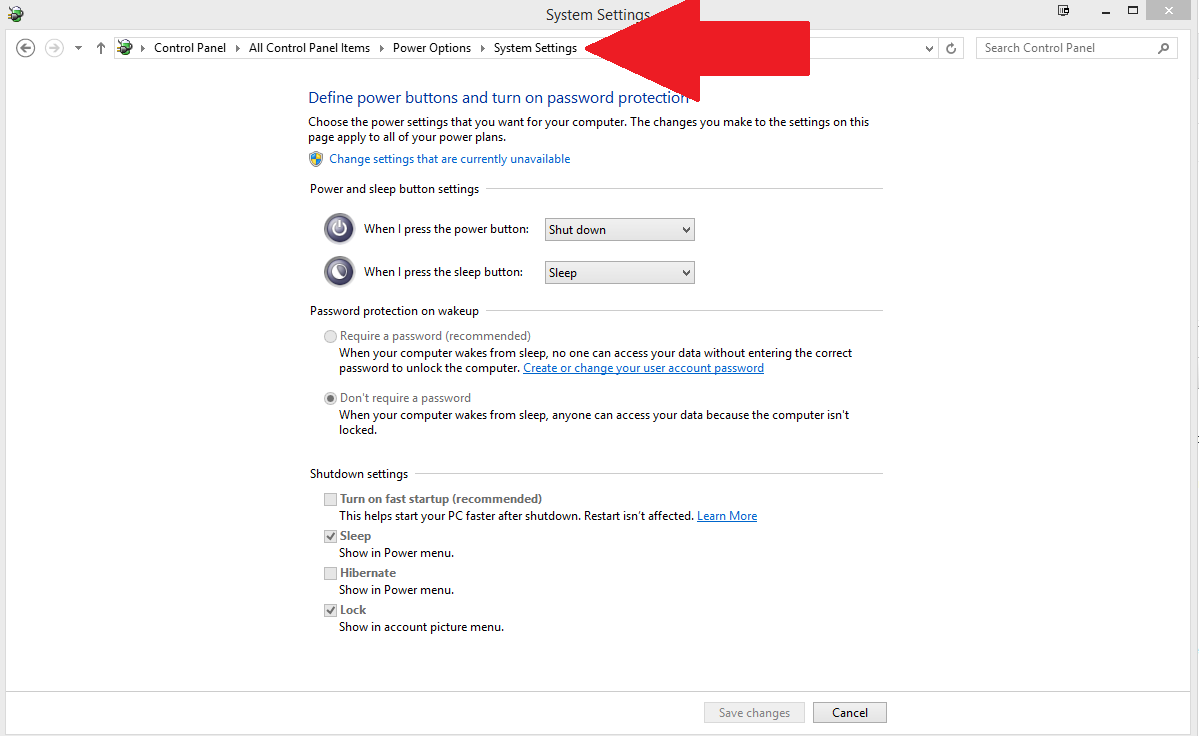 2. Click on the Change settings that are currently unavailable option at the top.

3. Under Shutdown settings locate the checkbox which states 'Turn on fast startup'. You will want to uncheck that option. Please be sure to also disable the Hibernate feature. Once this is done please click on the Save changes button to save your settings.




Congratulations! You have now disabled Fast Startup and RollBack Rx should work as intended.
However, should the issue persist please contact our Technical Support team by submitting a ticket.
NOTE: If the Turn on fast startup setting is not listed, then Hibernate has been disabled as well as Fast Startup.
---