How to create a Recovery CD/DVD media with Drive Cloner Rx
Posted by , Last modified by Jester Santos on 23 Oct 2015
Drive Cloner can be use to create a bootable CD/DVD that can contain backup images and other recovery files that can be used as recovery media to restor the computer in case the system fails to start or boot.
The following steps briefly explains on how to create a recovery CD/DVD:
1. Open the Drive Cloner console and choose the tab "Create Recovery Media"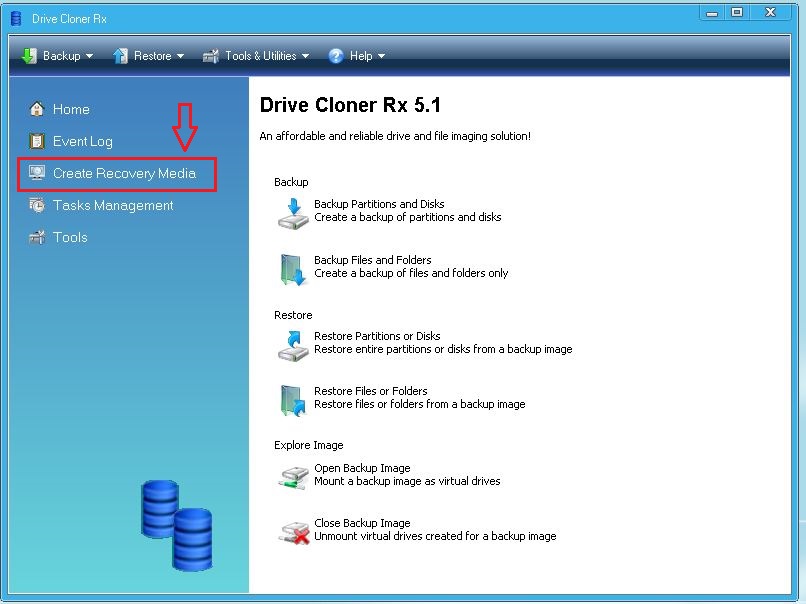 2. The next step is to choose "Bootable CD/DVD"


3. Choose the Optical Drive that you want to use for creating the recovery CD/DVD -> Click Next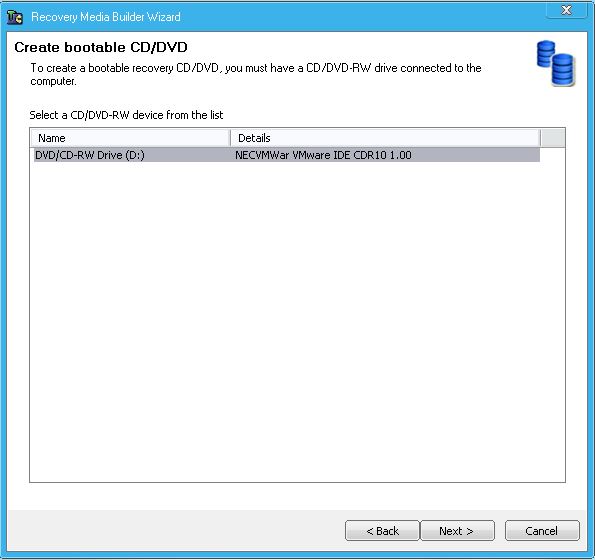 4. Choose any backup image that you may want to include in the recovery media -> Click Next
5. After the confirm on the CD/DVD disk, Drive Cloner Rx will create the Recovery CD/DVD for your system.
In the event that your system fails to boot or start, you can use this recovery CD/DVD to boot the system.
If you require further assistance, contact technical support -> 'Submit a Ticket'
---